Hot Trick's Red Prince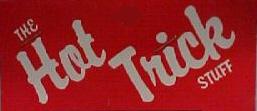 Brought to you by

RC Chop Shop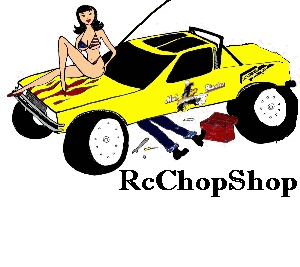 ®
"The cool place for all your 'HOT' parts!" ®
© 2003-2009 RcChopShop.com, Inc.
Click here to see: the Hot Trick parts we are currently offering for sale or
Click here to see:our current ebay auctions
Here is an awesome example of a built Hot Trick Red Prince that sold on eBay for $500, shipped, on Aug 14, 2005.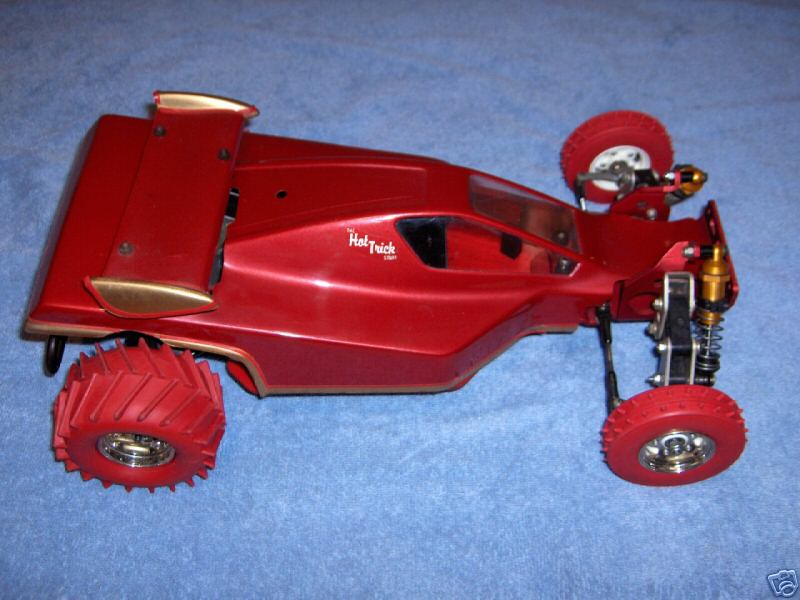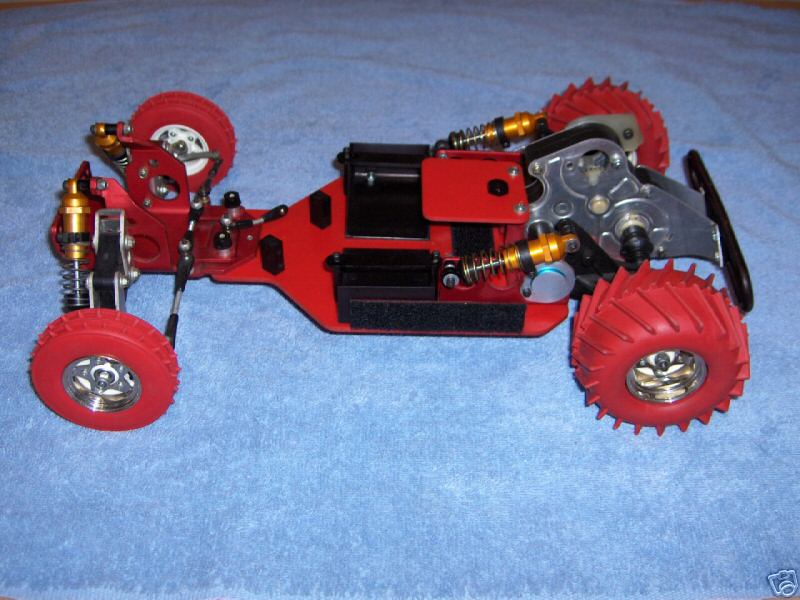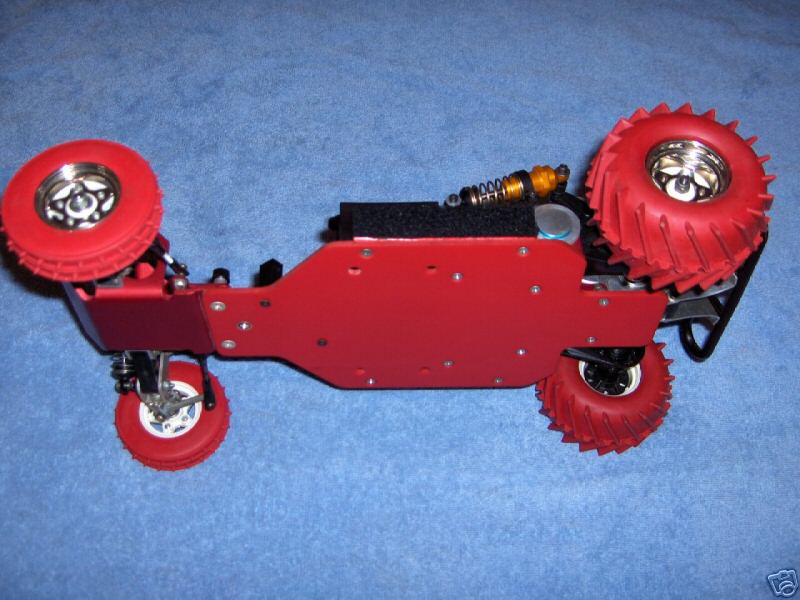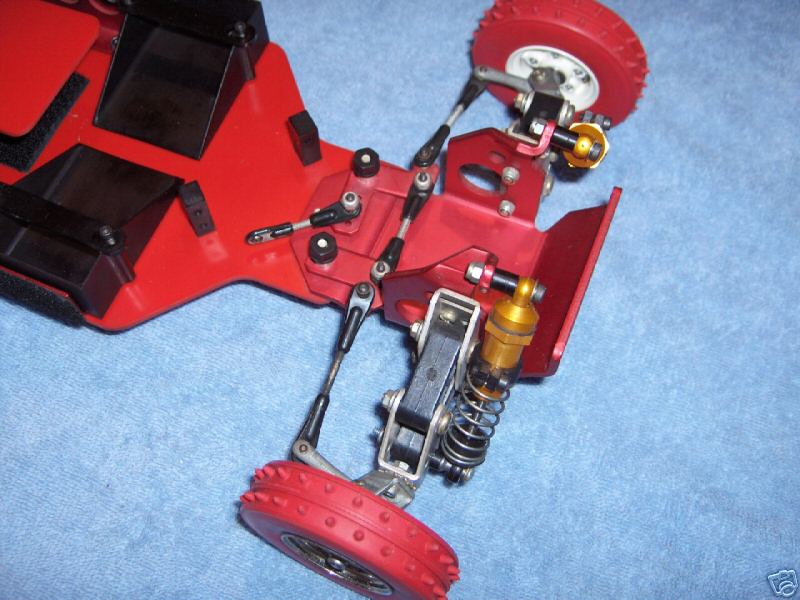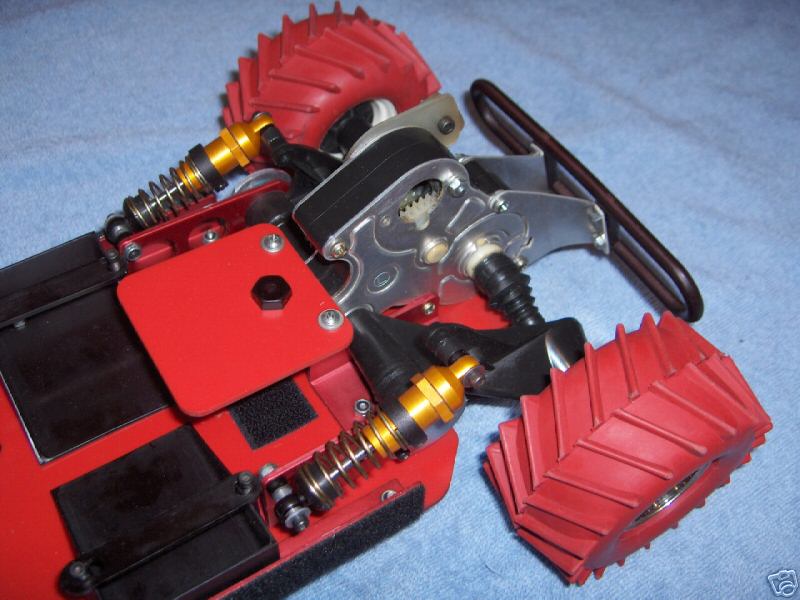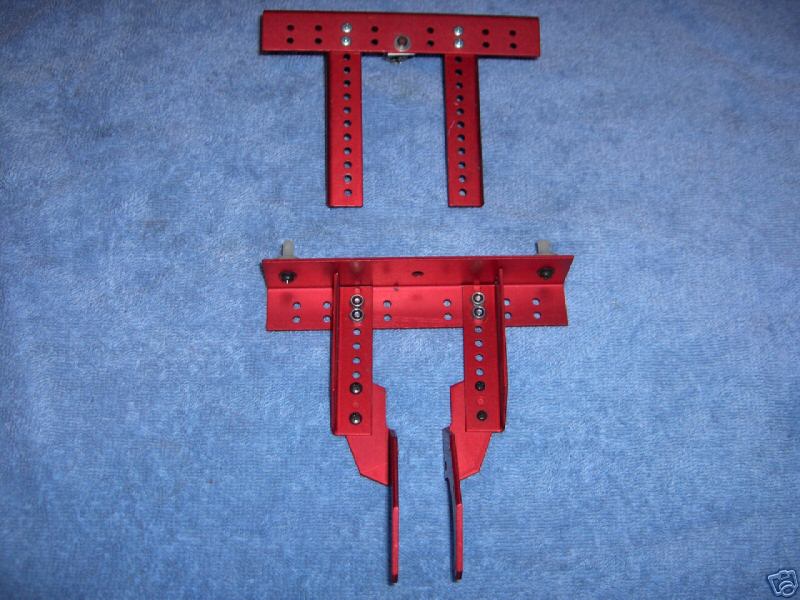 Here's some of what the listing said, "FOR YOUR VIEWING PLEASURE AND MAYBE OWNERSHIP, A HOT TRICK RED PRINCE.THE HOLEY GRAIL OF FROGS,BAR NONE ! THE CAR HAS NEVER BEEN RAN AND IS IN MINT CONDITION , AND I MEAN MINT!!!! PICTURES SHOULD SPEAK FOR THEM SELVES, THE CAR IS FLAWLESS AND HAS THE HOP UP PARTS THAT A CAR OF THIS STATURE WOULD NEED TO JUMP FROM LILLY TO LILLY.A THORP DIFF,WITH CRP AXLES, CRP ADJ.MOTOR MOUNT,A CRP REAR BUMPER,CRP FRONT ARMS(BRASS BUSHINGS) FULL BALL BEARINGS,CRP CHROME RIMS,TROLL TIRES, PARMA REAR TRAILING ARM CENTERING KIT,AND THE NEEDED ASSOCIATED PARTS TO COMPLETE IT, SHOCKS(WHICH DO NOT LEAK AND ARE SMOOTH) BATTERY TRAY AND SERVO MOUNTS.THE FROG HAS NEVER SEEN THE WATER I MEAN DIRT OR THE GROUND! ITS BEEN A SHELF KING ALL ITS LIFE, ALL PARTS ARE NEW,BODY IS MINT, COMES WITH INSTRUCTIONS(HOT TRICK) AND THE UNHERD OF BODY MOUNTING KIT(LETS YOU PUT A V.W.,TRUCK BODY ON IT)LOOK AT THE PICTURES YOU WILL NOT SEE ONE THIS NICE PERIOD ! THIS IS A OBSCURE HOPPED UP FROG KIT ,THAT YOU WILL NOT SEE UNUSED OR SEE FOR THAT MATTER"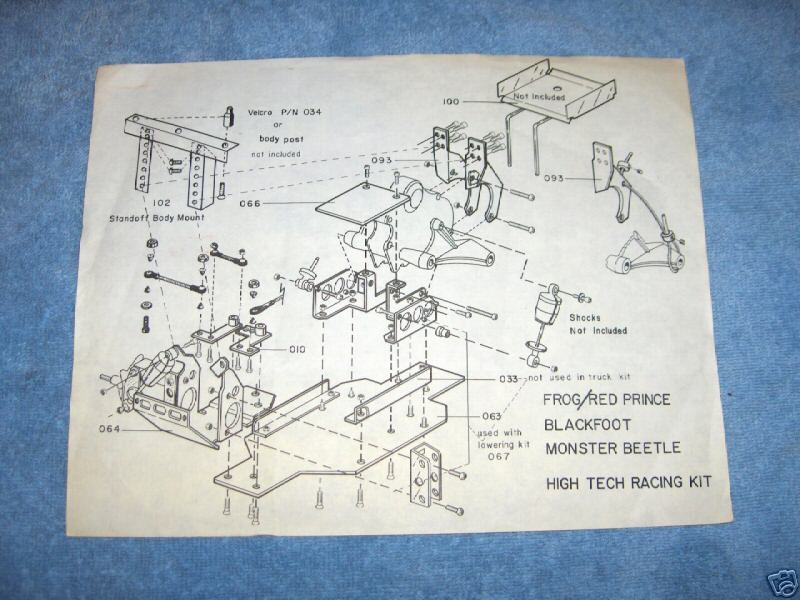 We will be trying to find any magazine article from that era regarding the Red Prince and we will posting what we find!
Here's one reader's ride! Click here!
Here's another: Woober Goober's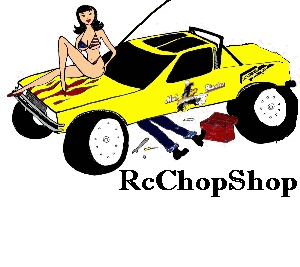 ®
"The cool place for all your 'HOT' parts!" ®
© 2003-2009 RcChopShop.com, Inc.
E-mail
We welcome your comments!
Back to the Hot Trick Info Page
Back to the Manufacturers Page