Kyosho Manuals and Parts Listing Page

Brought to you by

RC Chop Shop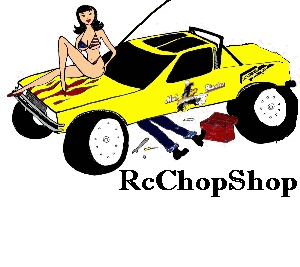 ®
"The cool place for all your 'HOT' parts!" ®
© 2003-2007 RcChopShop.com, Inc.
Click here to see: the Kyosho parts we are currently offering for sale or
Click here to see:our current ebay auctions
Kyosho Kits by number (that we have a manual, partial manual or info on):

2287G Nitro Viper
2430 Tom's River

3002 Honda NSR 500
3004 Suzuki RGV-T
3021 Honda NSR 500
Alternate RC inst. for NSR-500
3031B Javelin 4WD Electric

3032 Optima

3034 Salute
3054B Buick Stocker
3056/3057 Honda City Turbo/Porshe 956
3068 Gallop 4wds

3069 Gallop mkII
3072 Rampage GP-10
3074/3075 Fantom EP-4wd Ext/B.W. Spider CRC-II
3082 Pegasus

3098 Burns DX 2wd Sup. Inst.

3101 Rocky 4wd
3106 Double Dare 4WDS

3115 Ultima

3117 Ultima Pro

3119 Ultima Pro

3135 Optima Mid

3136 Turbo Optima Mid
3139 Optima Mid Custom
3140FG Optima Mid Custom Special
3147 Lazer ZX-R
3148 Lazer ZX-Sport
3151 Plazma mkIII
3152 Plazma mkIII limited a-2
3153 Axis EX
3161 Outlaw Raider

3162 Outlaw Raider ARR

3166 Outlaw Ultima Truck
3181 Shadow 4wd
3182 Aero Streak
3184 Raider 2wd
3186 Raider ARR
3197 Raider Pro
4032 Optima 4WD

4204 Brabham Yamaha BT60Y
4254/4259 Ferrari Testarossa/Lamborghini Countach
"Scale Car Series" Nissan Skyline GT-R 4wd/Ferrari F40 4wd
4257 Ferrari F40
4258 Nissan Skyline GT-R
Formula One
Pennzoil F1
Formula 1 Option parts
4wd Pecreational Vehicle (spelled as written on cover)
4301 Triumph
9082 Cox Turbo Scorpion

KYOC0226 30505 HiRider II
And here are the Kyosho Kits that are listed in the shop manual we have. These pages show parts for each kit and some of the kits have exploded views.
3088 KYOC0430 Advance w/Enya 09
3182 KYOC0125 Aero-Streak
3095 KYOC0435 Assault w/OS .12 CZ1
3153 KYOC0245 Axis EX 1/12 2WD
3141B KYOC0189 Baja Bugs Turbo Optima 2WD
3142B KYOC0191 Baja Bugs Ultima
3108 KYOC0225 Big Boss 2WD Electric
3105 KYOC0220 Big Brute 2WD Electric
2435R KYOC0275 Blizzard Snow Cat
3054 KYOC0252 Buick Stocker ARR 1/12
3096 KYOC0530 Burns 4WD .20 Gas
3008 KYOC0200 Chevrolet Pick-up 4x4
4085H KYOE0250 Concept 30 DX assm w/eng
4087H KYOE0240 Concept 30 DX assm w/o eng
4090 KYOE0270 Concept 30 SE w/o eng
H3213 KYOE0300 Concept 30 Jet Ranger fuse C3
H3214 KYOE0310 Concept 30 Hughes 500 fuse C3
H3208 KYOE0321 Concept 30 Hughes 300 fuse C3
3084 KYOC0165 Cosmo 2WD Electric
3085 KYOC0420 Datsun Stpeside
3038 KYOC0440 .10 Datsun 4WD Gas
3106 KYOC0240 Double Dare 4WD/4WS Elec
3175 KYOC0280 Formula 1 Racers Lotus Honda 99T 1/18
3176 KYOC0290 Formula 1 Racers McLaren Turbo 1/18
3177 KYOC0300 Formula 1 Racers Williams Honda 1/18
3075 KYOC0270 Fantom EP4WD EXT
3107H KYOC0230 Hi-Rider Corvette 2WD Elec
3171 KYOC0255 Honda CR-X
3002 KYOC0325 Honda NSR 500 Motorcycle
3083 KYOC0170 Icarus 2WD Electric
3048 KYOC0490 Impacta Baja 1/8 Scale Gas .20
3146 KYOC0100 Lazer ZX 4WD Electric
3127 KYOC0185 Maxxum FF
3194B KYOC0195 Mini-Stockers BMW
3195B KYOC0197 Mini-Stockers Mercedes 190E
3049 KYOC0500 Mint 2WD Gas
3110 KYOC0418 Nitro Brute w/.12 CZ-2
3032 KYOC0150 Optima 4WD Electric
3135H KYOC0130 Optima Mid 4WD
3082 KYOC0160 Pegasus 2WD Electric
3172 KYOC0256 Peugeot 205
3014 KYOC0512 Peugeot 405 w/OS .10
3151 KYOC0265 Plazma mkIII 2WD 1/12
3059 KYOC0521 Presto 4WD Gas .20
3184H KYOC0180 Raider 2WD Electric
3186 KYOC0182 Raider ARR
3072 KYOC0517 Rampage 10 2WD w/.12 CZR
3101B KYOC0370 Rocky 4WD Electric
3034 KYOC0157 Salute 4WD Electric
3181 KYOC0120 Shadow 4WD Electric
3126 KYOC0174 Sideways Sprint Car 2WD 1/10
3156 KYOC0110 Slingshot 4WD Dirt Oval
3041 KYOC0425 Stinger 1/10 4WD Gas
3042 KYOC0428 Stinger mkII .10 4WD
3057T KYOC0250 Super Alta Porsche
3097 KYOC0535 Turbo Burns 4WD .21 Gas
3130B KYOC0155 Turbo Optima 4WD w/240S
3136 KYOC0132 Turbo Optima Mid SE
3188 KYOC0183 Turbo Raider 2WD Electric
3166 KYOC0177 Turbo Ultima 2WD Elect.
3155B KYOC0175 Ultima 2WD Electric
3117FG KYOC0178 Ultima Pro Grahite
3119H KYOC0179 Ultima Pro XL
3058 KYOC0520 Vanning 4WD Gas
3026 KYOC0410 Wildcat Buggy
3006 KYOC0340 Yamaha YZR 500
3071 KYOC0515 ZR-1 Corvette w/.12 CZR
Hey! I'm looking for an Outrage Manual. Wanna trade?

We have a BUNCH of old Kyosho manuals and copies. If you need an old Kyosho manual, email us. -- Manual copies will be $20, shipped.
Back to the Kyosho Information Page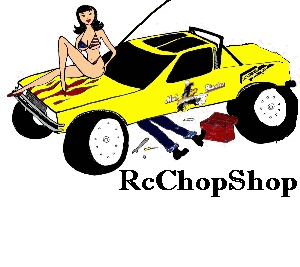 ®
"The cool place for all your 'HOT' parts!" ®
© 2003-2007 RcChopShop.com, Inc.
E-mail
We welcome your comments!